Decisions & Orders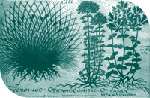 Findings
These show the final outcome of charges laid before the Tribunal.
Charge Characteristics
These show the individual particulars of the charges laid and the outcome of each of those particulars.
Additional Orders
These show all Orders made by the Tribunal either prior to or following the substantive hearing of a charge.
Commonly Cited Cases
These are cases frequently cited by the Tribunal in its Orders and Decisions.
From Findings, Charge Characteristics and Additional Orders you can reach a precis of the Decision and all the full Decisions and Orders of the Tribunal.
Documents within this section are provided in Adobe Acrobat format. If you do not have the free Acrobat reader installed, please click the icon below to download and install it. The software is available for Windows, Macintosh and Linux based systems.